First impressions don't take long, and the same can be said for the way we judge the outside of a home. A home exterior remodel is an essential element in maintaining the overall appearance of your property. Of course, when you start a project like this, the home exterior makeover cost is important, but it's a worthwhile investment.
Let's explore what a home exterior makeover entails…
Vinyl Windows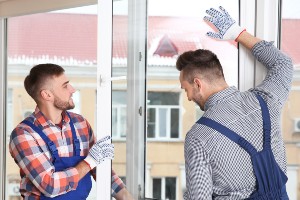 Installing new vinyl windows is a cost-effective update. Not only do they look beautiful, but they're more affordable than ever. Plus, they can even cut down on your monthly utility costs because they're designed to be more effective.
New, energy-efficient windows will save you money for years to come. This is one of the reasons why vinyl windows are such a popular option for homeowners who decide to dive into a home exterior makeover. All in all, attractive and efficient windows can significantly improve the exterior appearance of your home while saving on utility costs.
Siding
A quick and affordable way to give the exterior of your home a real boost is to have siding installed. This is also another cost-effective option because it lasts for decades, and you'll never need to paint it.
Landscaping
Landscaping is another important factor when considering your home's exterior makeover cost. Of course, this is an update you can DIY, but it doesn't hurt to consult an expert for a modern and unique design that best compliments your home.
One way to save money here is to add drought-resistant plants as they don't require much water or upkeep.
Adding a Deck
A deck is a nice addition to your exterior home remodel. Actually, there are a few benefits to including a deck in your home improvement project. It adds useable space to your home, is a versatile gathering area for entertaining guests, and boosts your home's curb appeal. Actually, installing a deck adds value to any house.
Roof Repairs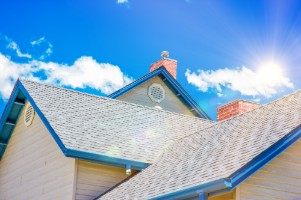 When was the last time you really looked at your roof? Is it time for restoration or replacement? There are a few signs it's time for an update. For instance, curling, buckling, or missing shingles, or the appearance of "valleys" in the areas where rain flows into the gutters. If left untreated, this leaves your home susceptible to leaks. On average, a roof lasts about 20-25 years.
Get Started with Your Home Exterior Makeover
There are lots of different ways to improve or change the exterior of your house. The outside of a home creates an immediate first impression. So, it's important that the design of a house is uniform and pleasing. It's always helpful to discuss home exterior makeover cost with a home improvement company along with the best products and designs. Contact us at Total Home Remodeling for professional advice on how to boost your home's curb appeal!