Your home's exterior is just as important as the interior. While the latter helps your family feel comfortable and at ease, the former affects your home's curb appeal or how pleasant to look at it. That's why if you want to update how your house looks, it's crucial that you won't only consider how various siding options look, but how much they'll cost in the long run.
Are you thinking of completely changing your home's exterior siding? Or, just looking to spruce it up a little? Whatever your reasons are, here are some of the more cost-efficient siding types available these days.
If you want to spruce up your home, why not start in your home's siding? With these cost-efficient siding options, you can pull it off without breaking the bank.
Fiber Cement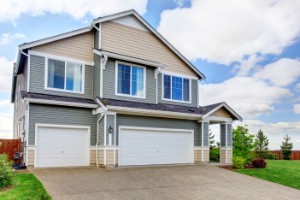 This man-made material is meant to mimic wood, brick, or stone siding, so it's a great option for homeowners who want the appearance of any of those three materials, without the maintenance or overall costs they entail.
Pros: Fiber cement is usually made to resemble wood siding, but it's cheaper and more durable than that. It's also water-resistant and fireproof, so homeowners don't need to worry about precipitation or fire damaging their siding.
Cons: While not as heavy as stone, fiber cement is still considerably weighty, and this can increase the cost of installation.
Wood
There's a reason homeowners like how wood siding looks, even if they opt for man-made materials that simply mimic the appearance of wood. Not only does a wooden house look sturdy, but there's something timeless about it, too. Real wood siding can be stained or painted in any color. So, you're not just limited to the type of wood you want.
Pros: Wood siding is easy to install, so you save more time and money. This is good news if you have a limited timeframe for siding installation. As mentioned earlier, you have a few choices for wood type and siding type. The most common wood types are redwood, spruce, fir, and cedar siding. Meanwhile, you can choose from clapboard, board and batten, shingles, and logs for the type of siding.
Cons: While not as expensive as getting fiber cement installed, wood siding will need restaining or repainting every two to five years, depending on various factors that can and will affect the material's appearance.
Stucco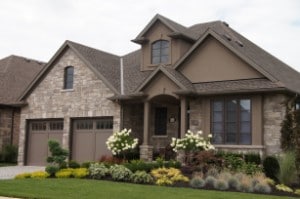 This material is inspired by traditional Spanish architecture, made from a mix of cement, water, lime, sand, and, sometimes, epoxy. Stucco often takes on a natural earth tone, which is perfect for homeowners who want a neutral color but aren't too sure wood is the right choice for them.
Pros: You won't go over your budget if you choose this material, but don't worry about durability. It's solid and typically requires little to no maintenance. Hence, it's ideal for areas where the weather can compromise a house's exterior. Also, because of how thick stucco walls are, they can absorb heat during the day and slowly release it throughout the night.
Cons: Installing stucco siding means you need to hire a professional to handle it, so labor can end up being more costly compared to other siding options. It also takes a while to install, requiring a few coats before it dries completely.
When considering what type of siding to choose for your home, aesthetics and the cost of both materials and installation are not enough. Durability, maintenance, and energy efficiency are just as important too. That way, you can come to a decision that takes into account not just what you can afford in the long run.