One of the simplest and most worthwhile home improvement projects is to replace your front door. Not only can it boost your home's curb appeal, but it can also make your home a safer place to live. And just like any project, you might wonder what's the average exterior door installation cost nowadays. Here's what your budget expectations should look like.
The Average Cost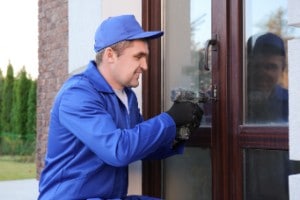 For installing an exterior door, a good ballpark figure starts at $1,000. The basic, single styles are surely lower than that average, considering the materials they're made of, but others can still cost up to thousands.
Aside from cost, you have some options for different exterior door types too. They're categorized based on their purpose and style. You can get a simple sliding glass, a screened one, or a durable fire-rated door. Of course, exterior doors made with complex designs have higher price points. If you want a custom design, you're looking at an expensive but worthwhile investment.
Material
Exterior doors are made with different materials. This is an important factor to consider since an exterior door is supposed to withstand weather and climate changes. It serves as the focal point of your home's exterior, too.
The top exterior door materials are wood, fiberglass, and steel. Wood is the most expensive among the three, while the two latter options are available with budget-friendly variants.
Customized Design
Have you gone through the standard types of exterior doors, but nothing has ever impressed you? You should opt for a custom exterior door, then. They can be more pricey, but you'll get a new door based on your preferred design, frame size, and hours of labor.
Exterior Door Removal
Generally, removing a front door is more expensive than an interior one. It can take extra time due to weather, materials, and foot traffic, all of which can affect the installation process. Fees will depend on who's going to do the project. If you're hiring a professional to get the job done, you're looking at an additional hour of labor for the door removal process.
Home Improvement Stores
A common question among homeowners is, "Where's the best place to shop?"
You can visit major home improvement stores in your area. They're sure to have exterior doors in stock. Online shops will also give you a variety of standard options. But if you're looking for a custom build, it's best to hire a local door retailer in your area. They can set up an appointment to come out, measure your door frame, and install your custom door.
DIY vs. Hiring a Pro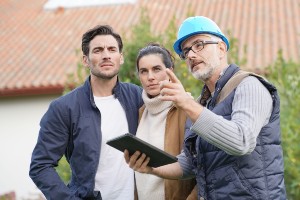 This is the top factor to consider for exterior door installation cost. No matter how stylish or durable your new front door is, it won't be cost-efficient unless it's properly installed.
Taking the DIY route is something you may think about, especially if you're on a budget. This is more plausible if you're installing an interior door. But exterior door installation is more complicated. Exterior doors should be weatherproofed and highly secure. If you make one minor mistake with installation, you might deal with water leaks on the walls and floors. The door will need to be reinstalled, and there may also be water damage to repair. It's best to hire a professional to install your new exterior door, so it's done right the first time.
Knowing the average exterior door installation cost is just one thing—you have to go over the specifics to know what's best for your needs. Once you've found the right option, don't hesitate to contact Total Home Remodeling. We can help with the installation process and other exterior remodeling projects you're planning to get done in the future.