You want to get a dollar back for every dollar you put into your home remodeling project. This is a tall order, though — you have to choose the right rooms to remodel and change them to suit the taste of the market.
Take heart in the fact that you're not the only one facing this problem. The Joint Center for Housing Studies of Harvard University (JCHS) projects that home remodeling market in the country will thrive until the first quarter of 2019. The excellent market climate comes in the wake of better employment conditions and rising house prices compel people to make greater investments in their homes. Residential improvement and repairs could even exceed $340 billion by early 2019.
Home Remodel Costs: Which Ones are Worth the Investment
With all these billions poured into interior and exterior home remodeling, which projects would produce a positive return on investment?
The Priority: Structural Integrity
Where remodeling is concerned, fixing areas that compromise the home's structural integrity are a priority. The glamour of a new kitchen will be forgotten once the buyers find out the roof leaks or the basement floods, after all.
Put yourself in the shoes of the buyer when creating a remodeling To-Do list. A leaky ceiling is a much bigger worry than an outdated but functional bathroom. Knowing that the roof needs replacement or the plumbing needs extensive repair work discourages potential buyers from putting in a bid.
A structurally sound home can command a higher price and attract more buyers.
Average Return on Popular Remodeling Projects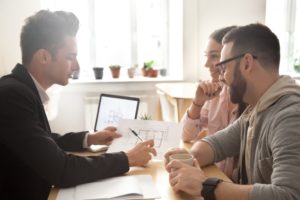 Once you've secured the structural integrity of your home, you can turn your attention to other parts of your living space. Remodeling Magazine compiled the costs recouped after finishing different remodel projects:
Garage door replacement – 98.3%
Manufactured stone veneer – 97.1%
Entry door replacement – 91.3%
Wooden deck addition – 82.8%
Minor kitchen remodel – 81.1%
Siding replacement – 76.7%
Vinyl window replacement – 74.3%
Universal design bathroom remodel – 70.6%
Bathroom remodel – 70.1%
Wooden window replacement – 69.5%
Additionally, there's a disparity between interior and exterior changes. Projects that improve outdoor living and curb appeal see huge paybacks. In fact, the top three changes mentioned above are all exterior projects.
This isn't to say that interior remodels don't generate a robust ROI. Kitchen and bathroom projects are still two of the biggest remodeling projects in terms of the cost recouped in resale.
Kitchens and Bathrooms: The Quintessential Remodels
In hot housing markets, HGTV says that a kitchen or bath remodel is a sure-fire investment, in some cases commanding more than 100% of the cost. The primary reason is that buyers can discern whether the owners spent a sizable sum on these rooms.
Additionally, kitchens and bathrooms are the more expensive parts of the home.
Does this mean you should go all out with your big, unique ideas for your kitchen and bath? No. CNBC, a news agency, reports that homeowners who choose more conventional styles often get bigger returns. For example, minor kitchen remodels offer an 81.1% return, while major kitchen remodels (not mentioned above) offer just 59.0%.
CNBC explains that not everyone favors and follows expensive trends. What many buyers like in their bathrooms and kitchens are simple — all-wood cabinets, commercial-looking appliances, stone countertops, and natural stone or wooden floors.
So, if it can be helped, rein in your wild design ideas and choose something sleek, simple, and functional. Stay on the safe side.
Remodeling for Your Family
One last thing to take note of: if you're not planning to move out anytime soon, pour your investment into something your family will use. Even if you don't get 100% of your money back, you still win, so to speak, because you get to enjoy all the remodels you did.
Let us help you spruce up your home, for you or your buyers. Contact us today for more information.