Maybe you've never needed to replace a door in your home before. If that's the case, you're probably wondering how to choose a reputable company. This article can help save you time and money, and ensure things are done right the first time. So, before you hire door installers, look over this list of questions you should ask to avoid homeowner's regret.
Are You Insured?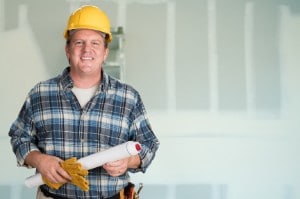 Uninsured contractors can be common, so watch out for this. There are a few reasons a contractor might choose to forgo insurance. Maybe they justify it because they don't have any employees, or they've only just started their business. After all, it costs money to stay insured, so some door installers simply skip this important safeguard. But door replacement companies should carry comprehensive workers' compensation and liability insurance to protect you in the event there was an accident or injury on the job. We suggest asking for verification before any work begins.
What Fees are Included in Your Quote?
There are also some important cost-related questions you'll want to ask. For example, will you be charged for an estimate? Note, many companies offer free estimates. Additionally, will the door installers include interior and exterior trim in the installation package?
And finally, make sure to ask what the terms of payment are, including any potential hidden fees that could lead to stressful situations when you get the bill.
What Kind of Experience do You Have?
What kind of background and experience do the door installers on your list have? Consider how long someone has been in business, as well as their education and references.
How Long Will the Door Installation Take?
This is a reasonable question. Of course, you'll want to know how long it will take to install the new door so you can plan your schedule. Don't forget to ask if rainy weather would impact the timeline and if you're expected to be present during the installation.
Ask to View a Gallery of Past Projects
Reviewing photos of past projects can help you narrow down the door installers on your list. A professional company that stands behind its work should be prepared to provide you with photos.
Who Performs the Installation?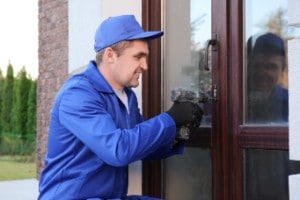 Since some contractors hire crews or work with subcontractors, it's important to find out who will actually handle your door installation. This is one of the most important questions you need to ask door installers. Is the individual you're speaking with simply a representative?
Professional Door Installers
A contractor should be willing to walk you through the process from start to finish and answer all of your questions in a professional manner. If you need a reputable door installer, contact us at Total Home Remodeling. We're happy to explain our services, and we want you to love the finished results. Just give us a call at (913) 210-5851 for an estimate.