Whether you are planning on a complete bathroom remodel or are simply needing to spruce it up a bit, one of the best ways to bring new life to the space is through improved lighting. Better bathroom lighting does not only look great and add valuable beauty to the room, but it also helps improve the functionality for you and your family. After all, no one wants to be that person who shows up to work with makeup that isn't blended in or a few stray patches of beard that were missed because you couldn't see in the dark.
Improve your master bathroom with these three popular lighting styles:
Recessed Lighting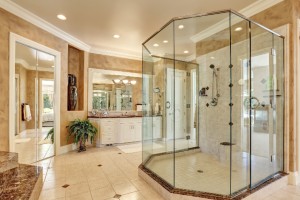 Recessed lights are the most popular, standard style of lighting for a bathroom remodel. These lights hang within your ceiling and are ideal for above showers. When choosing recessed lighting for your space, be sure to always install long-lasting LED bulbs to help cut back on energy costs and required maintenance.
Vanity Lighting
Commonly seen above mirrors, vanity lighting gives you the perfect illumination needed for makeup application, shaving, as well as singing into your hairbrush when that really great song comes on. Vanity lighting is available in a wide range of different styles that can complement any design.
Decorative Lighting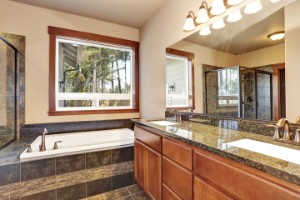 Go ahead, put a chandelier in your bathroom. Decorative lighting styles are a trending feature of many master bathrooms across Kansas City. These statement pieces add both practical function and unmatched personality to your space, resulting in a priceless upgrade.
The lighting style you choose for your bathroom will depend on your personal preference, as well as the needs of the space. Want a little help figuring that out? Our experts are ready to help. To get started on your Kansas City bathroom remodel, visit Total Home KC today.