Are you interested in remodeling your bathroom? If so, you may be wondering about the average bathroom remodeling cost. The truth is, it varies depending on the work you envision. A complete remodel of your bathroom will have a higher price, while a few upgrades here and there should cost considerably less. Whichever route you choose to go, know that remodeling your bathroom can make a big difference in your home. It's likely to increase the value of your house. And, it's also an opportunity to transform an overlooked space into a relaxing oasis.
DIY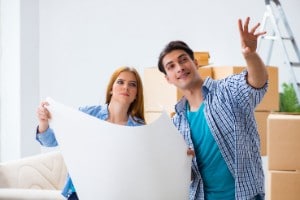 If you're on a budget and you still want to upgrade your bathroom, you may choose to do some things yourself. For instance, handling your own demolition can save you some money. You just have to be prepared for some planning and energy once the project starts.
Once you remove the old to make way for the new, you'll need to dispose of the discarded materials. If they're in good condition, consider reselling or donating them to a friend or donation center. Places like The Salvation Army, Goodwill, and Restore often take gently used bathroom fixtures and appliances.
Another easy way to spruce up your bathroom is to reface your walls. Using a new paint color can change the look and feel of your bathroom. This costs lower than the average bathroom remodeling cost. Consider repainting the walls or your vanity and storage cabinets with a shade of your favorite color. The right color can help make the room feel relaxing and calm. Just make sure that it complements the rest of your bathroom elements!
Upgrade
A midlevel way to remodel your bathroom is to upgrade existing fixtures and hardware. This may not require demolition. Replace your faucet, vanity knobs, and showerhead. Get a new shower curtain, bath towels, and some bath mats. You can even refresh the top of your vanity or add some greenery to the room.
Remodel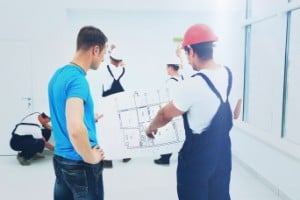 If you truly want to transform your bathroom, you'll need a professional remodeling team. Remodeling is fun and worthwhile because it allows you to create the space of your dreams. You can have anything you imagine. Expand the room, change out a bathtub for a rain shower, or opt for an energy-efficient toilet.
Add some new tiles to the walls and let in more light with better lighting. A full bathroom remodel will mean an increase in your average bathroom remodeling cost. Overall, a true remodel can run you anywhere from $6,000 – $15,000, but a few upgrades will be cheaper than a full luxury overhaul.
Whatever route you decide to go, contact us when you're ready to remodel your bathroom. At Total Home Remodeling, we can do as little or as much as you like. There is no job too large for us. We will work with you to understand your vision and create the space of your dreams. Don't wait. Contact one of our professionals today and get started!