Choosing an exterior paint color for your home is one of the most exciting aspects of renovating. Your home's paint allows you to show off your personality and style. Plus, browsing samples is just plain fun. To find the perfect shade for your home, keep these tips in mind when choosing an exterior paint color…
Overall Home Style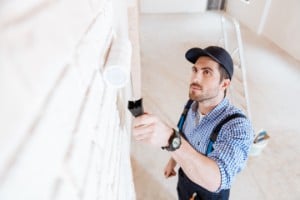 The first thing to consider when choosing an exterior paint color is the overall style of your home. Bold shades like white with black accents or even dark gray work well on modern, contemporary homes, while earth tones like brown and beige are often more suitable for traditional, suburban houses. Make sure the paint color you pick blends well with your home's overall style for the best end result possible.
Permanent Features
Paint is a relatively easy feature to change about your house, while other elements can be a little more difficult. When choosing a paint color, keep these permanent features in mind so that the shade you select won't clash.
Shade Longevity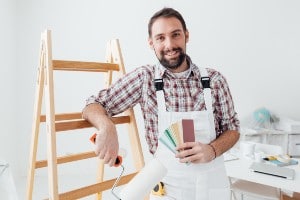 Sure, neon shades may be a trend now, but they won't always be the most popular color to paint your home's exterior. When searching through paint colors, be sure to pick one that will stand the test of time. Instead, opt for a tone you won't get tired of a year from now.
Whether your home is overdue for a fresh coat or you simply want to spruce up your place with a new shade, updating your home's exterior paint color is a great way to add both value and beauty to your property. Are you ready to find the perfect paint for your home? From discovering your new favorite shade to painting it on your house, the experts at Total Home KC are here to help.