You can easily turn your basement into an attractive and fully functional space by upgrading it. But, to properly do that, you'll first need to hire professional basement remodeling contractors. It's not always easy to choose the right home improvement professionals. After all, there are so many contractors to choose from. That's why we've put together this quick guide to help you. So, here are some things you should know before hiring a basement remodeling contractor for your job.
Do the Basement Remodelling Contractors Have a License?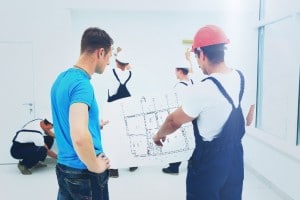 A reputable contractor will definitely have a valid license. Maintaining valid credentials demonstrates credibility and expertise in basement remodeling. Only a licensed basement contractor can offer professional services, quality basement design.
You certainly wouldn't want to hire an illegal contractor for your job. An unlicensed contractor might advertise at a lower rate for the same job, but it's not worth taking the chance.
Do They Have Enough Experience?
Basement remodeling projects are bound to present some unique challenges that only an experienced basement remodeling contractor can handle. That's why it's important to ask a prospective contractor about their background, as well as how long they've worked in the industry.
An experienced basement contractor can handle all sorts of challenges posed by basement remodeling mishaps, and can also find solutions to complex problems. For instance, dampness can be a real issue in basement remodeling projects. So, look for a contractor who has plenty of hard-earned experience from working on a variety of projects over the years.
Is the Contractor Insured?
An upstanding basement contractor should be able to provide proof of insurance before you decide to hire them. They should possess liability insurance to offer protection in case of any injuries or damages during the renovation process. Otherwise, they're putting you and your home at risk.
Does the Contractor Specialize in Basement Remodels?
Modern basement remodels tend to function as an extension of the house. Professional basement contractors know how to make this a seamless transition. Avoid contractors who don't specialize in basement finishing and leave your renovation project to an expert.
Is the Contractor Local?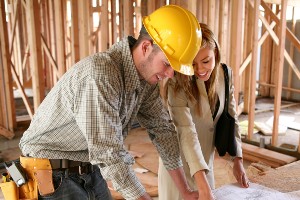 It should go without saying, but always hire a local contractor for your home improvement projects. A contractor who isn't local will be less committed to finishing your work on time, and there are more likely to be circumstances that cause delays to your basement renovation.
Another problem with hiring a contractor who isn't local is they won't be able to meet local licensing guidelines. Plus, they won't have detailed knowledge of all the construction codes, along with other issues.
How Long Will the Project Take?
Remodeling your own basement takes time and effort. A project like this can take several weeks to finish. Of course, this can be frustrating for a homeowner; it helps to have an end date in sight, though, and an experienced contractor can give you an estimated time frame so you know what to expect.
Conclusion
A renovated basement changes the overall appearance of your home while adding new functionalities and having a detailed understanding of what to look for when hiring basement remodeling contractors can help you find the best home improvement expert for your job. So, do your research and choose wisely!