Getting new windows can be a tough decision to make. Despite the apparent benefits of upgrading, a lot of homeowners still shy away from getting new windows installed.
The common reason? Cost.
The short of it is, yes, a window replacement is definitely a worthwhile investment. You get better interior insulation (which means more savings on your utilities), better curb value, and improved market value. But we understand that the average cost of a window replacement can seem intimidating if you don't know what you're paying for.
In this article, we're going to try and explain exactly that.
What Are You Paying For, Really?
Brand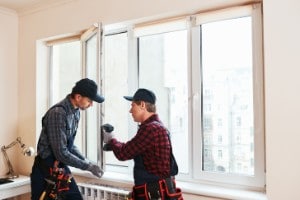 Just like any industry, the home improvement market has its own high-end brands that come with a heftier price tag. You're paying (or not paying, depending on what you choose) for the name stamped on your windows, including all the guarantees that come with it: durability, hardiness, easy installation, etc.
Window Materials
Believe it or not, a window's glass and its frame can be priced differently. It isn't just evident since they're often a package deal, but the cost of the frame can either jack up the price or bring it down, depending on the material.
The same rings true for the glass. A vinyl window with specialty glass can cost a fraction of the price of a model with the same vinyl frame but insulated and mirrored glass.
We'll dive into the different types of window glass—and frames—later on in this post.
Labor
Unless you're planning to go the DIY route (and we don't recommend it, as window replacement can be tricky), you need to hire a window installation expert or general home improvement contractor. Their fees depend on a couple of factors, like project scope and location.
Again, we'll dive deeper into this later on.
Now that we've covered what you're paying for when you have your windows replaced, let's discuss the factors that can affect these three elements.
Factors That Affect the Window Replacement Cost
Window Type
Different windows have different shapes, sizes, and special requirements. This variation means there can't be a one-size-fits-all window installation process. Window types come with different procedures and price points.
One of the most common window types, double-hung windows have two sashes that open vertically. Operation is relatively straightforward, the same with replacement.
This is cheaper than double-hung, but not as commonly used because they're less functional. Replacing these is still relatively straightforward.
This type is more insulating than single- and double-hung windows—therefore, a little pricier.
This refers to a wide window made of a single glass pane. Very elegant, quite unique, often seen as "charming" or "picturesque." About on the same price range (perhaps a little higher) as casement windows.
Window Condition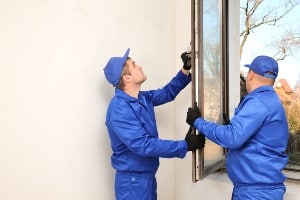 The condition of your frames and sills will also affect the price of the replacement. If they're modern and in fairly good condition, you'll probably be charged the going rate. If they're intact, they might even make the labor easier—which could, in turn, bring down the price.
Older homes, on the other hand, with older, frailer sills require a lot more care, precision, and supplies. They can double (or even triple) project pricing.
Window Frame Material
We mentioned earlier that the window's material could affect pricing. Just as with flooring or furniture, materials that are rarer or more difficult to manufacture will hike up the price of the finished product (like real hardwood floors versus carpet or porcelain tile).
There are five most commonly used window materials: vinyl, wood, fiberglass, aluminum, and composite. Aluminum and vinyl are the two most affordable options, while wood and fiberglass are the most expensive. Composite—as its name suggests—is a mix of materials, so it can go either way.
Glass Material
The type of glass used can also affect the price of the window replacement. Some types of glass are very low maintenance and, therefore, can be quite affordable. Others come with a lot more benefits—and a heftier price tag, too.
There are five common types of glass best suited for residential use.
Most commonly used. Simple, affordable, good quality.
Optimized for energy efficiency. Great for maintaining interior temperatures.
Strong and robust, but not as flexible or as insulating as other models.
Pretty, but offers very few benefits as an exterior window. Rarely used for residential projects.
Low-e emissivity; most insulating option. Can reflect radiation and filter light. Costly.
Conclusion
At the end of the day, your window replacement cost will depend on a number of factors. As long as you know what you're paying for and how you can adjust each element, you should be able to find a combination that suits your finances—with the help of a professional, of course!
Is it, ultimately, worth it?
Yes. According to market statistics, you can recoup up to 80% of the price of a window replacement on your home's market value—if you're planning to sell. If you aren't, the sheer number of benefits you get from new windows are definitely worth the investment.