When getting a window replacement, the best time is during the warm months.
Chilly drafts won't be an issue, and you don't have to worry about sudden spikes in your heating bill. This is especially true if you're planning to replace multiple windows.
In addition, caulk sticks better in warmer weather than it does when the temperature dips. Just don't opt for the replacement during the hottest time of the year as the caulk won't cure properly.
Getting Window Replacement in the Fall or Winter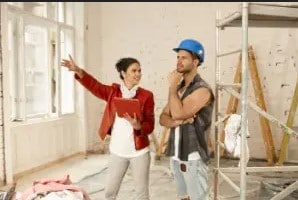 Of course, there are instances when a warm-weather installation is not possible. Cracked or damaged windows should be replaced as soon as possible, and you shouldn't wait until spring for a new one.
Consider opting for the home window replacement on a warm, sunny day. Set a mid-morning service so the materials can warm up and expand.
How about if it's raining? Well, it's best to postpone the installation in the meantime. Your contractor will likely schedule the work on a warm day when it isn't raining. Some sealants take up to 24 hours to set before they can be exposed to moisture. If it has recently rained in your area, let the external surfaces dry before starting any work.
Silicone-based caulk works great for your window compared to acrylic or latex. It adheres better in colder temperatures and is effective in weather-proofing. This increases your home's heating and cooling efficiency, resulting in substantial energy savings.
Offseason Installations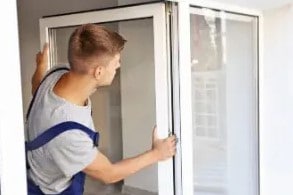 While it's ideal for getting a window replacement during warm temperatures, there are benefits to an off-season installation.
For one, contacting a contractor is easy because professionals are less likely to be fully-booked in the winter and summer. You can call your contractor and let them know that you want your window to be replaced. They'll ask further details about the project and you'll be informed on when they'll accommodate you.
The lead time of your window replacement can take four to twelve weeks depending on custom components, varying lead times from other projects, and of course, weather. If the weather is tremendously unforgiving, whether it may be heavy rain or snow, you can simply contact them from time to time about the project's starting date.
Marvin Windows: Why it's Worth Investing In
When it comes to window replacements, Marvin is our go-to brand. Here are some of the reasons why:
Marvin has been around for decades, but it never fails to keep up with trends. It's behind cutting-edge technologies like weathertight sealing, Energy Star qualified systems, and super durable ultrex.
Marvin windows can complement almost any type of architectural style. These high-quality windows will stay appealing at every angle. Plus, they last long!
Marvin windows are a great investment for your home. Those in colder climates can save up to 85% on their monthly energy bill. Meanwhile, those in neutral climates can save up to 20%. As if those huge savings aren't enough, Marvin windows are built to last. This means you save money on replacement windows.
Hire a Window Replacement Expert Today
Once you've decided on an ideal time for window replacement, you need to find a reputable company to do the installation.
Go for a company with a good track record, experience, certification, and excellent customer service. If you're not sure where to start looking, ask for referrals from your friends or family.