FAQ: What Are the Best Kitchen Additions?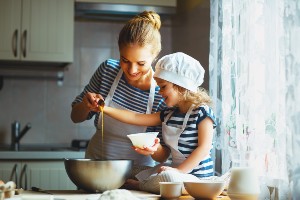 Your kitchen is easily the most used room in your home. Between breakfast, packing lunch, making dinner, and all of the snacks in-between, your kitchen racks up miles of foot traffic each and every day. But while your kitchen is a necessity that keeps you and your family going, you don't always treat it with the respect it deserves. That is why you have chosen to make a change and upgrade your culinary space to be the best that it possibly can be. But how do you do that?
If you are looking for a simple addition that is sure to bring new life to your kitchen, consider upgrading some of your major appliances. Does your refrigerator have more scratches than the kids' works of art? Did your faucet rust over years ago? By switching out one or two older pieces in your kitchen with new stainless steel appliances, you will not only have a kitchen that looks new and improved, but you will also have better ease of use when cooking and making memories with your family.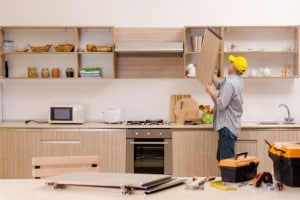 A slightly bigger project that promises to transform your kitchen is the addition of cabinets and storage space. Consider tearing out your worn and dated wood stained cabinets and replacing them with modern and sleek white doors with steel handles. Do you have a little extra room to spare? Consider installing an island that doubles as both a convenient countertop and rolling drawer storage.
One final way to create an impeccable culinary space is to add a window. By installing a simple window like one in a Marvin Casement variety, your kitchen will transform into an entirely new room. The additional natural sunlight will help freshen up the area, and not to mention, the easy to open window will allow for that all too familiar burnt popcorn smell to escape your house quickly!
Your kitchen is an important part of your home, so make sure you treat it with the respect it deserves. When you upgrade your appliances, trade out your cabinets or even install a window, you are giving new life to the space that gives your family so much. Choose which addition makes sense for your home and budget today, and eat up the rewards for years to come!