Wood has been used as a primary building material for as long as we can remember, with evidence showing that timber was the primary source of homes built over 10,000 years ago.
Although the discovery of bronze and steel has changed and improved building construction, wood remains an option as a building material. When not used for the constructing home, it is a popular choice for decorations and furnishings in home remodeling projects.
In recent years, wood has become scarce, making the building material less available for construction. If you're planning to use wood for your project, choose an environmentally friendlier and more sustainable alternative: reclaimed wood.
What is Reclaimed Wood?
Reclaimed wood is wood processed from its original application. It comes from structures and objects built from virgin timber that have either been removed or demolished. Among such sources of reclaimed wood are: Barrels
Boxcars
Coal mines
Factories
Mill buildings
Old barns
Old snow fence boards
Shipping crates
Warehouses
Wine casks
The main goals of working with reclaimed wood are to lessen deforestation and to minimize the waste going to the landfill. Once a structure is deemed unusable, it is deconstructed and demolished. Salvage crew members sort through items like decking, beams, joists, flooring, and siding and separate high-quality pieces of wood.
Reclaimed materials are scanned for metal, and the crew removes the bolts, nails, and other remnant metals from former use. The wood is then treated to remove its old exterior and for the characteristics of the original wood to appear.
Any species of wood can be reclaimed, but the common ones include:
Coast redwoods
Douglas fir
Eastern white pine
Hard maple
Hickory
Longleaf pine
Oak
Walnut
Why Use Reclaimed Wood?
Reclaimed wood is a popular design material, and here are reasons it's an excellent idea to add a touch of castoff timber to your home remodeling project:
1: Unique Appearance
Reclaimed wood adds authenticity and personality to a space. From a beautifully rustic character to a clean or eclectic look, the style of any building can be improved and complemented with reclaimed wood.
2: Sense of History
Some designers choose reclaimed wood as a way to add character and a sense of nostalgia. The wood of a kitchen countertop could have once been the beams of a barn in the 17th century or the walls of a factory. The sight of the item made of reclaimed wood would make you feel like you're going back in time.
3: Proven Performance
Since reclaimed wood comes from old-growth trees, they are stronger and will last longer in your home. Since old wood has settled and shrunk into a more permanent form, it is more resistant to rot and is less likely to splinter and warp compared to virgin wood.
Many items made from reclaimed wood require less maintenance because the material has worn over time. This makes the item less prone to dents and stains.
4: Less Environmental Impact
Reclaimed wood is sourced from existing products, reducing the harmful impact of deforestation and keeping more waste from going to the landfill. This type of wood releases lower emissions than lumber that has been newly logged, transported, and processed.
Since reclaimed wood is usually treated after being harvested, it reduces the need for refining chemicals used during lumber production. This prevents chemicals from seeping into water and soil, leading to watershed pollution.
5: Contribution to Green Building
Using reclaimed wood earns you credit toward a LEED-certified home. Aiming to have your home certified by the U.S. Green Building Council's Leadership in Energy and Environmental Design means taking steps to use less energy and fewer resources at home.
The benefits of a LEED certification to your home include:
Maximized indoor fresh air
Minimum exposure to airborne toxins and pollutants
Lower utility bills because of reduced use of energy and water
Higher home value
Incentives like discounted insurance and tax breaks
Since reclaimed wood is considered recycled material, it meets LEED certification's criteria for materials and resources. Other reclaimed wood products have a certification under the Forest Stewardship Council, helping you qualify for LEED credits.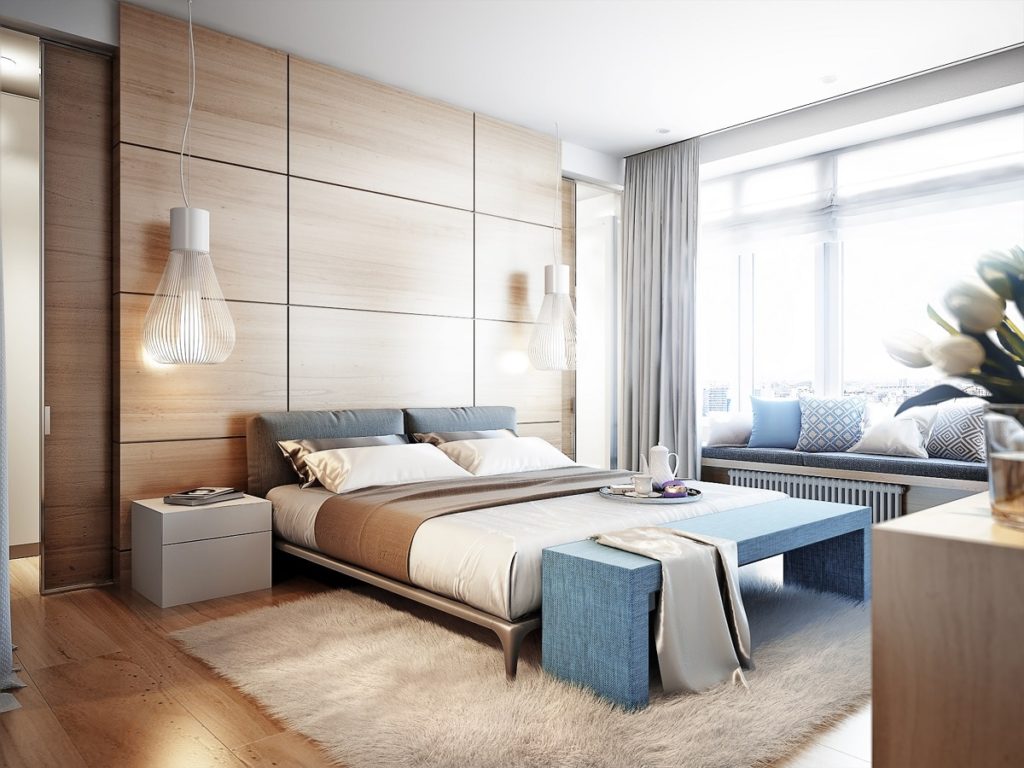 How Do You Use Reclaimed Wood for Your Home?
Reclaimed wood may be used for a variety of home remodeling projects. It can be used for interiors and exteriors in multiple ways. If you're considering working with reclaimed wood, here are amazing ways you can turn your home into a welcoming living space:
For the Living Room
Using reclaimed wood furniture adds a warm appeal and a sense of history to any living room. Consider these reclaimed wood furniture pieces:
Beams: Beams like rafters, posts, trusses, and headers are used as exposed, decorative elements in your home. They can be used as is to maintain its inherent character or redesigned to fit with your design requirements.
Chairs: Brighten up your space by placing a wooden chair in a quiet corner in your living or study room. Add cushions to liven up the corner.
Chandelier: Need an attention-grabbing object? How about a chandelier made of old wood? It adds a rustic elegance and welcoming ambience to your living room or entranceway.
Coffee Table: Instead of adding a glass or metal table to your living room, choose an eco-friendly coffee table that adds a lasting appeal to your interior.
Flooring: Aged wood flooring gives your home a vintage atmosphere, making the space feel more attractive and inviting than one with PVC or tile flooring.
Mantels: Add interest to your fireplace by incorporating a reclaimed wood mantel. It provides an appealing focal point to the room and even serves as a conversation piece.
Planters: Turn wood panels into planters enable you to grow plants that purify indoor air.
Sofa: Combine rustic style and comfort with a wooden sofa. Choose a style that matches your desired interior design and other pieces of furniture in your collection.
TV Stand: Turn wood panels into a classic and budget-friendly furniture where you can place your TV, speakers, and other multimedia gadgets.
Wall Art: Add character to your living room by using old wood as wall-mounting art pieces. Aside from grabbing attention, wood's light-absorbing properties help keep your room bright.
For the Dining Room or Kitchen
Woody brown interiors are perfect for dining rooms and kitchens since they create a relaxed atmosphere in the room. This ambiance encourages people to stay and engage in conversation while cooking and dining.
When decorating your dining room or kitchen with reclaimed wood, consider these furniture ideas:
Dining Room Furniture: Tables and chairs made out of rescued wood give the entire dining room a warm look. Aside from their primary function, dining room furniture can serve as an excellent focal point of the room.
Kitchen Island: Reclaimed wood kitchen islands are sure to leave an unforgettable impression on your guests.
Shelving: Repurpose old wood as a shelf for plates and utensils or as a pantry for canned goods.
Wine Rack: Seeing your bottles of wine stacked up on a rack made of salvaged wood makes an excellent home accent and focal point in the room.
For the Bedroom
Adding wooden furniture and accessories gives your bedroom a sense of warmth that is much-needed when you want to rest after a long day.
Bed: Keep your bed sturdy and durable while still looking classy with frames made out of recycled wood pallets.
Bedside Table: Improve the overall appeal of your bedroom while getting more storage space for personal items.
Headboards: A wooden headboard adds a rustic charm to your bedroom that's sure to grab the attention of guests.
Lamp: Reclaimed wood lamps bring a natural texture to your home interior.
For the Exteriors
Deconstructed from industrial buildings and barns, old wood decking, planking, and siding give your home exteriors a warm and welcoming look. Materials reclaimed from barns can be used in their original size and shape to maintain a rustic appearance, though you can modify them to complement the charm and functionality of your design.
When planning your home remodeling project, choose a material that's appealing and eco-friendly. By fitting reclaimed wood into your home's aesthetics, not only do you decorate and improve your abode, but also minimize your impact on the environment. With the rustic charm of old-growth wood, you'll have attention-grabbing pieces that are sure to take you back in time and start conversations with people.
Transform Your Home into a Rustic, Charming Space with Reclaimed Wood
If you have a vision of what your remodeled home should look like but not sure how to turn it into reality, we have you covered.  At Total Home Remodeling, you'll enjoy a pain-free process of remodeling your home, whether it's just the bathroom and kitchen or the entire living space.
Connect with our hand-picked group of seasoned designers who will take note of your ideas, goals, and budgets to create a design plan that fits your needs. Our team of professionals takes charge of the full transformation process, working with manufacturers and designers that provide products to create a home you'll love.
Get started with your home remodeling project with Total Home Remodeling. To get a free quote, fill out our form or call us at (913) 270-8570.