The snow has melted, and the warm weather is in the air. It's a perfect time to start with the remodeling projects you've been thinking about as the agreeable spring weather permits you to finish your construction quickly and with less disruption.
Increase Your Home's Value: Investing in Remodeling Projects for Optimal ROI
If you're planning to sell your home, better hop to it and bring your home renovation ideas to life. The busiest home-selling and buying season — where your property is likely to spend the least amount of time on the market compared to other seasons — also starts in spring.
Remodeling Projects with High Returns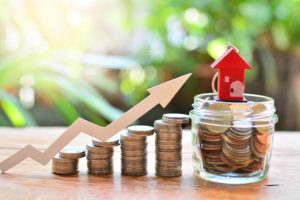 It pays to plan your remodeling project carefully to make most of your investment. Some projects even help you save money and recoup a reasonable amount of the cost. Five projects that bring home a significant ROI are:
Garage door replacement – this project is worth investing in as you can get a whopping 97.5 percent of your money back.
Manufactured stone veneer – you can recoup 94.9 percent of the cost of this project after selling your property.
Midrange minor kitchen remodel – this project racks up to 80.5 percent of its construction value on the market.
Wood deck addition – it's possible to recover 75.6 percent of the cost of investing in this project.
Siding replacement – you can also earn back 75.6 percent of the total project cost on the market.
Most remodeling projects that offer higher returns are exterior fixes. But that doesn't mean you don't need to remodel your interior; kitchens are a practical remodeling option with sweet returns.
How Much Are You Willing to Spend?
If you've remodeled your home in the past, you know that it can be costly. It pays to define how much you're willing to spend for a project first before updating your kitchen or replacing your current flooring, however. For instance, out of the 90 percent of homeowners in the US who plan to remodel their home, around 47 percent don't want to spend over $5,000 on their project.
If they want to spend within their means, they'll have to plan well; spending more than $5,000 on a remodeling project may seem a lot, but it might not be enough to achieve the result that will make the property a hit with guests and potential buyers.
Home remodeling projects have different price tags despite being identical. Certain factors, such as area, schedule, and the style of the home, affect the pricing of a project — and the subsequent ROI it commands.
Work with an Experience Remodeling Designer
Some remodeling projects look easy to do, and you'll be tempted to do it yourself. DIY remodeling projects (painting interior, adding trees or shrubs, and installing floor tiles), however, can lead to costly mistakes. Guarantee the success of your endeavor by calling the professionals.
Home remodel designers have the expertise, experience, and equipment to transform your home and increase its value. They can also give you ideas on how to improve your home that will suit your budget.
Total Home Remodeling can help you with your home renovation needs. Our team work with various remodeling projects, be it a kitchen, bathroom, or the whole house. We match our design to your lifestyle, priorities, specific needs, and your budget.
Contact us to learn more about our services.