We get it – you have been spending a lot of time at home lately. Create a change of scenery for yourself, without having to go anywhere, by completing some smaller-scale home remodeling projects. By changing just one element of a room, you can transform the entire area into a new, improved space.
Three different projects to consider throughout your home include:
Upgrade Your Kitchen Countertops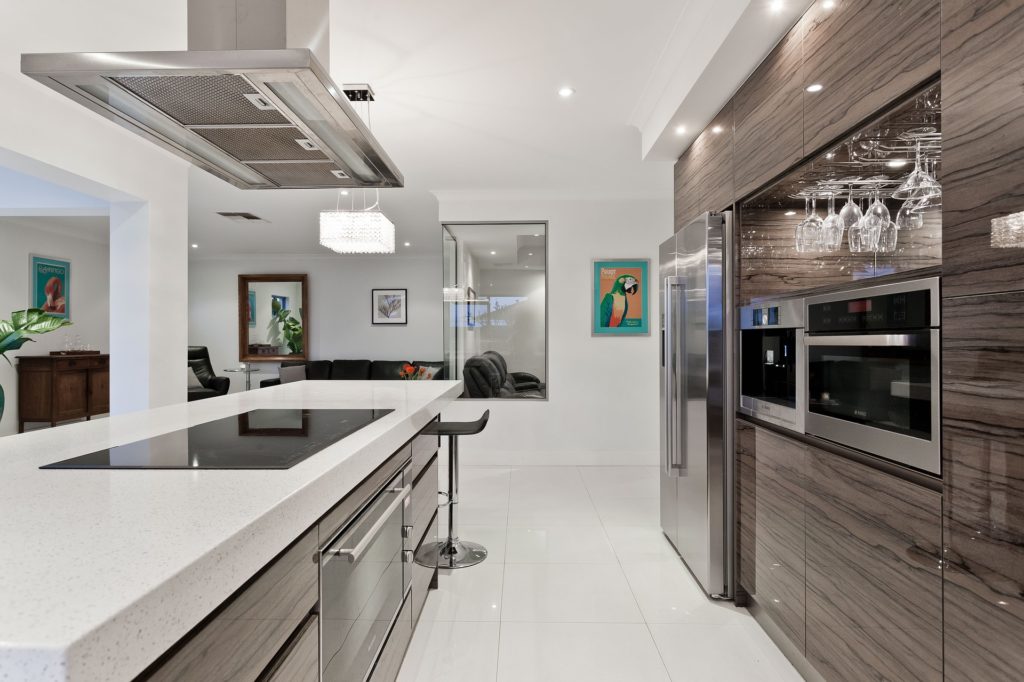 With more meals being cooked at home, you have likely been spending a lot of time chopping, dicing, and slicing on your kitchen countertops. Refresh your space by upgrading to granite countertops in your kitchen. These countertops can be custom made for your kitchen, and are a beautiful, durable option for any home. Once installed, they will become a beautiful focal point, making your culinary space feel brand new.
Replace Your Living Room Windows
Appreciate the beauty of the changing seasons from the comfort of inside by replacing your old living room windows with new. Choose from styles that are similar to the existing, or add character with a fresh design or finish color. No matter the look you opt for, many new windows even have the option of advanced UV protection – a must for any Kansas City house. Plus, new windows will help to better insulate your home, resulting in a comfy space that saves you money.
Change Your Bathroom Flooring
Yes, it is finally time to ditch that old cracked vinyl flooring in your bathroom. Even if you just change it out for the same material, updating your bathroom flooring will turn your old space into the height of luxury. Consider installing linoleum or laminate flooring with unique patterns – both hexagon and subway tile patterns are huge trends right now – for even more personality that will make the area feel like an entirely new room.
Contact Us Today
Whether you choose to transform one room or three, your home's value will increase as each project is completed. Plus, it will simply look better and be more enjoyable for your family. What are you waiting for? Get started designing your remodel by visiting the experts at Total Home KC today. Click here to fill out a quick contact form.