FAQ: Should I Replace My Front Door?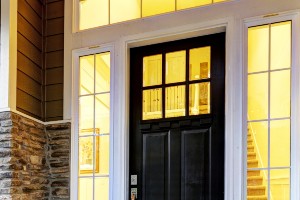 When you take the leap into remodeling, it is easy to get lost in the big picture and forget all about the essentials that go into making a house a home. For instance, it is simple to get swept away in the intricate design of the trim on your windows, and completely disregard the fact that your windows themselves need a little TLC as well. Avoid the chaos that comes from out of whack priorities, and begin your remodeling process with the heart and soul of your home – the front door.
Many people tend to forget that their front door is the glue that holds both a home's interior and exterior together. Not only does your front door serve a practical purpose, but it also sets the style of your house for all those who enter -or even just look at it from the street.
It can be tricky to decide which project you should start within your remodeling efforts, but by beginning with your front door, you will be able to set the overall tone for tasks to come.
Not sure that your front door needs replaced? Think again.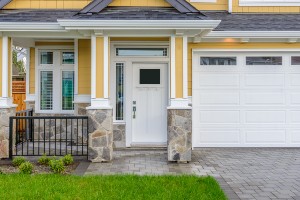 If your home's front door is more than a decade old, chances are it is not as energy efficient or stylish as it once was. Sure, you could slop a new coat of paint on, but replacing your entry door will allow you ease of mind that a simple DIY project will not. With advances in technology, your new front door will help decrease your energy bill, increase your security, and even add priceless curb appeal to your home.
Many doors on the market even offer customizable options to fit your needs. For example, Therma-Tru offers a wide range of both Fiberglass and Steel Entry Door Systems, and even gives you the choice of dozens of mix and match styles. Looking to remodel your home with an overall style that is modern and edgy? Consider the Pulse style with its clean-cut lines. Favor a more traditional house? Opt for a Classic-Craft Rustic to give your home a comforting feel.
Your front door is the heart of your home, so treat it with the utmost care and respect. With more options than you can count, a Therma-Tru door will return the favor by keeping your family safe and happy with fire-rated doors and styles for everyone. Your front door is the first thing people notice about your home, so replace it promptly, and watch the rest of your remodeling fall into place.