2019 has finally arrived, and along with the empty promises you make to go to the gym, it brings opportunity to start fresh with your home improvement projects. Whether you are planning an entire house remodel, want to replace that old kitchen countertop, or simply hope to finally get a new front door, it is the perfect time to start working on your home, with the help of New Year's resolutions.
Home Improvement Projects 2019: Kansas City Edition
Four resolutions to make (and actually keep) for your home this year include: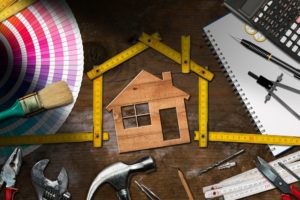 1. Take Inventory
Make a list of all of the projects you said you would do in 2018, and really take the time to do them. Tackle that warped siding and replace that window with the broken seal now, so that you can start the New Year feeling accomplished, and fit in the other projects you want to complete in 2019.
2. Go Green
Help the planet while boosting your home's value by incorporating environmentally friendly elements into your projects. From choosing engineered wood siding to opting for high-efficiency appliances, the options for going green are endless.
3. Inspect Regularly
Set a time at the beginning of each month to inspect your home for any problem areas. Not only will this hold you accountable for any unfinished projects that are lingering, but it will also help you identify small issues that you can fix quickly before they become larger and costly.
4. Treat Your Home
This year, reward yourself by completing a project you want instead of just projects you need. Go ahead and put that new coat of paint on the living room walls, or install a smart shower that lets you control the temperature from your phone – you and your home will love it.
Whether home improvement projects were already on your list of resolutions for 2019 or not, incorporating these simple steps into your New Year's plans will help your home stay comfortable, beautiful, and valuable all year long and beyond.
To learn more about caring for your home in the New Year, contact Total Home KC today.