Shiplap is made out of inexpensive wood such as pine, and has traditionally been used in the construction of barns, sheds, outbuildings, or seasonal homes. It is either rough-sawn 1″ or milled 3/4″ wood that is between 3″ and 10″ wide with a 3/8″ rabbet that lets the boards overlap in this area.
In stock at Home Depot
The profile of each board partially overlaps. When they overlap they create line effects.  When used in an outdoor application the way that the boards fit together provides weather protection. The rabbet grove allows for the wood to swell and move.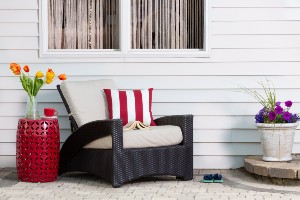 You most likely heard the design guru Joanna Gaines share about Shiplap on her show. It has caught on, and now everyone is looking to incorporate the inexpensive design trend. They Fixeruppers show that they can laugh at themselves when they created a #shiplap tee!
There is rumor that the Fixeruppers say shiplap so many times during an episode that  watchers could play a drinking game. Before you get tipsy on the shiplap trend, you might consider the longevity of the trend for your  personal style.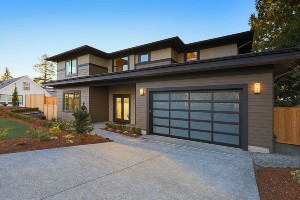 The ever-popular Farmhouse Industrial is like a version of Modernized Vintage. It takes the melding of farm style rustic and puts it with stainless steel. If the warmth of country style paired with an updated clean line appliances and hardware fits you, shiplap could be your thing!
Given the affordability and visual impact, this could be the way you make a blah space in your home have character. Costal, cottage, Farmhouse, and Vacation Home style is easily achieved with a bit of the shiplap detail.