Will You Marry Me?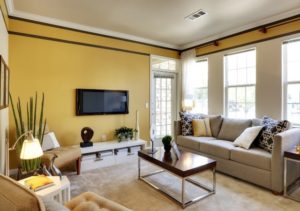 Well-balanced color doesn't have to be hard if you know where to start.
Color can be intimidating, it's a big commitment, and when you're a commitment-phobe like me it's hard to take that leap.  Let's talk about commitment for a second… Your ultimate commitment in life is love, when you love someone it's easy to commit to that person- well, it's not really all that different when it comes to your home.  The home you are in now, you loved at some point when you committed to it, so love the things you fill it with.  Get down on one knee, present that one thing a ring, and stand up proud.
That One Piece…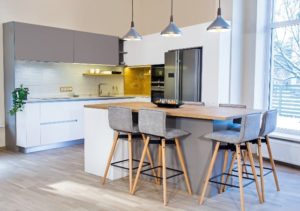 It takes ONE, just one little thing, that you fall head over heels in love with that will define everything.  In the picture above the homeowner obviously loves the fabric on the dining room chairs, maybe they found them on clearance at Home Goods or maybe they cost $3000 apiece, it doesn't matter- they love them, they committed to them, and they built their home around them.  How do you do color well? Love, commitment, and a clear vision of what defines you.
Pulling color from the focal point in the room while leaving the rest of the space neutral will highlight the focal point and leave the room feel pulled together.
Love isn't complicated.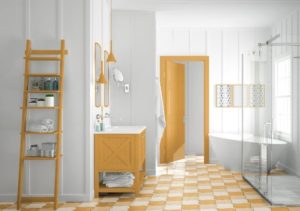 In the picture above there are only a few orange things, yet the room seems filled with color.  This is the simplest way to decorate with color.  LEAVE THE WALLS WHITE! Yes, you heard me, leave the walls white.  When you want to decorate with color the last thing you want to do is fill your walls with color too.  Think about, look at the pictures above again… the walls are always very light almost white.  Let the things you love do the talking, not your walls.