Looking for "kitchen remodel near me" suggestions? That's quite common for homeowners who are currently sequestered in their homes. Fantastic tips can turn into practical kitchen remodeling ideas, and once the construction starts, watching your space transformed into a dream kitchen is a thrilling experience.
If you are on the final planning stage of your kitchen remodel, you should also start thinking of a temporary kitchen area while your renovations are being done. Here are a few things that can help you with your setup.
Start Packing Up the Essentials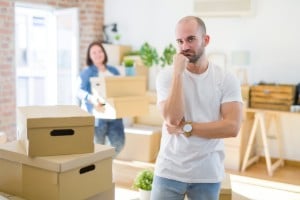 There are several essential items you need to perform your kitchen duties every day. Make sure that they are packed up and ready to be moved into your temporary kitchen. Think carefully about what can be put aside for a while and store them for your new kitchen. You don't need all of them since you only need to make do for the time being.
While you are at it, it would be a good idea to get rid of stuff that just consumes more space. If you don't need them, don't keep them. Just make sure that you have everything necessary for preparing your meals and getting other chores done.
Create the Necessary Space and Storage Before the Kitchen Remodel Get Started
It may be a bit cramped, but remember that you will need to arrange your space in a way that all of your essential appliances and kitchen staples are in the right places. You need your stove and fridge within the area you are using for your temporary setup. A little inconvenience will be more than worth it once you get everything back to your new kitchen.
You will still want your temporary kitchen to be neat and organized somehow, so it would be a good idea to create storage spaces for whatever kitchen items you have on hand. If you can add a few shelves, you can use them to store your essentials and other things that you need to use. Crates can be perfect for storage too. Find an accessible, sufficient space, and make your working space clean and uncluttered.
Plan the Menu During the Kitchen Remodel Construction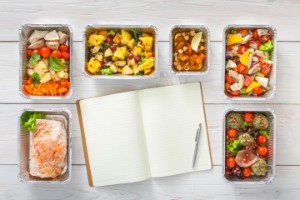 Aside from "kitchen remodel near me" searches, you can also search for meal plans. It can be quite expensive, having food delivered or going out to eat. Whatever you save can also help with additional expenses that you may incur during your remodeling.
Moreover, look for the easiest and healthiest meals you can cook up, making use of whatever you have at home. You will realize that you have several options when it comes to preparing easy homecooked meals. Ask friends and family to send in their suggestions. You'll be surprised at how they would be more than willing to assist you with their ideas.
Once this is all set up, you can start looking forward to moving back to your new kitchen. By considering the best option coming from "kitchen remodel near me" suggestions, you will surely find your best choice of contractors from several kitchen remodeling companies in your area. Set your plan in motion and have your kitchen remodeled in the fastest, most practical way possible. After all, your temporary kitchen setup will be enough to get you through days of waiting and excitement.
Do you need more kitchen remodel ideas? These modern trends in 2020 are being raved by a lot of homeowners. Find them out here!