There are endless reasons to upgrade your kitchen.
Perhaps you're trying to increase the resale value of your home or simply trying to upgrade your cooking space.
When planning a timeline for a kitchen remodel, many homeowners want to know the IDEAL time to start. They often want a remodel to be done before a specific date or event (a wedding, graduation, holiday, baby on the way, visiting guests, etc.).
But, how long does a kitchen remodel really take? Here's what you need to know.
The Realistic Timeline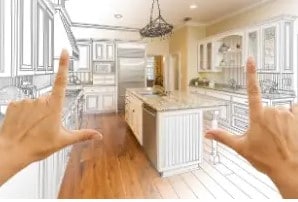 An average kitchen remodel takes between four to six weeks.
This doesn't include the planning and design stage yet. Of course, the timeline of your project depends on several factors such as scope, design requirements, material availability, and a whole lot more.
If you have a straightforward kitchen design, it's called a replacement kitchen. This type of project involves replacing old components with new ones while still using the same layout. Due to the minimal construction, replacement kitchens take approximately six to eight weeks for a moderate-sized space.
Projects that involve wall removals, floor reconfiguration, and other major work take longer. Custom renovations, in general, take at least 10 to 12 weeks.
What About Lead Times?
Be aware of products that require long lead times like custom furniture, tiles, cabinets, and so on.
Ready-made cabinets can be shipped within a few days after ordering. Semi-custom cabinets take between four to eight weeks. Custom cabinetry may take up to four months to build and deliver to your home.
If you're planning to get granite countertops, visit the store location and inspect the actual slabs. That way, you get to see the color veining variations yourself. Do this step before the demolition starts.
For special backsplash tiles, start design-hunting the earliest you can. Many tile and stone products have long lead times and choosing late could back up your entire project.
Will My Kitchen Remodel Take Long?
Efficient kitchen remodeling projects are built around a STRICT schedule. Your home remodeling contractor or project manager will lay out a series of steps that must be completed in sequence.
But even with the most carefully planned projects, delays can happen. And, it's not always because of carelessness or incompetence. The good news is your home remodeler can smooth out any of those issues before they get worse.
My Kitchen is Inoperable. What Should I Do?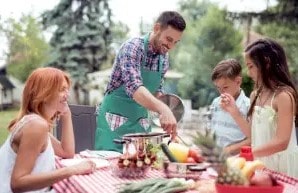 You have an option to stay with a friend or go to a hotel while the renovation is ongoing. If you cannot leave home, you may just eat out until the job is completed. You can also ask your contractor to set up an area with a temporary sink, microwave, and refrigerator. This gives you something to work with as the renovation happens.
Ready to Start Your Kitchen Remodeling Project?
Preparation is key in any home remodeling project. Going DIY can save you a few hundred bucks but working with a professional gives you priceless results.
Before starting a remodel, make a checklist of minor and major problems. Keep notes of all the features you like and dislike the most.
That way, once you hire a home remodeling contractor, they'll know how to consider your needs, style, and taste.