Are you planning to sell your home this year? You may want to focus on improving specific areas in your property before putting it up on the market. You won't be the only one remodeling. Home Improvement Research Institute predicts that remodeling activity will continue to increase through 2021.
So it's best to refurbish your home before potential buyers start coming in. Here are some remodeling ideas for your home.
Freshen Up the Exterior
This year may be the best time to put your house on the market. A U.S. News report lists "low-ish" interest rates and new buyers coming into the market as good reasons to sell in 2019. With such factors in play, you're likely to have competition. One way to get an edge over other properties in your listing is to improve your curb because this creates a good impression and it may not cost as much as other improvements.
The simple act of refurbishing your home's facade can help you recoup 90 percent of your investment when you sell your home.
Three crucial factors give a home lasting visual impact, according to a Forbes report. These are:
The front door: A shabby, worn entry door is a visual downer. The front door gives potential homebuyers an idea of what they should expect inside the house. A clean, freshly painted door can leave a positive impression.
The landscape: Take good care of your lawn. Your front yard can brighten up your home's facade. A manicured lawn with flowers and colorful plants lined up can grab people's attention. Make a bold statement with well-trimmed grass and a variety of ornamental plants.
The exterior materials: Stain or dirt on the walls or the first few steps leading toward the front door can make your home's facade unpleasant.
Make sure that exterior materials, like paint, brick, or stone are clean and in good condition. Give your place a neat, fresh look by removing stains and grime.
The power of curb appeal is the initial step to enticing potential homebuyers. It may even make or break a deal.
The Basement Matters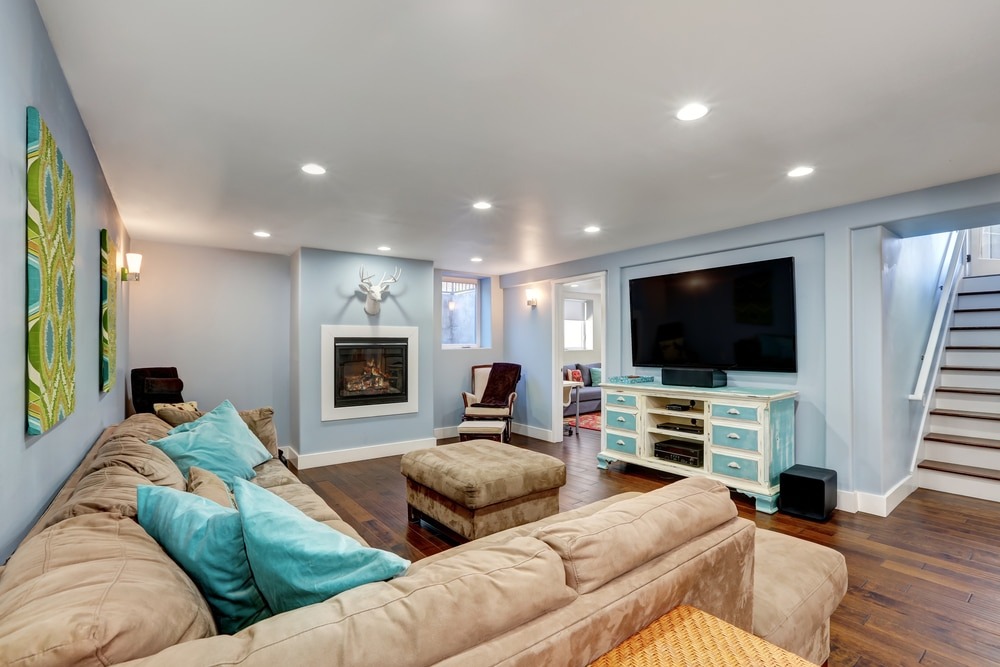 The basement may be "down there," but it still deserves your attention. Revamp that space and turn it into a recreational retreat. A well-designed basement upgrade can give you a 70 percent return on investment.
Rethink the typical purpose of a basement. Instead of a wine cellar, for example, draw in potential buyers with a small home theater, a guest room, or a wet bar. You can turn the space into an entertainment area if you like.
Make sure that the basement is finished. Install plywood floors, repair chipped paint, reroute ductwork, and install outlets. See to it that everything is in place to make the space inhabitable.
You can also add a bathroom to turn into an independent livable space. The costs of remodeling your basement will depend on the design, the number of repairs, and the new installations in it.
For the best results, have a professional designer by your side for these projects.
Turn to Home Remodel Designers
At Total Home Remodeling, your home is our priority. Tell us what you want, and our home remodel designers will produce everything needed for a successful project. Work with us from the planning phase to the finishing touches.
Here's our typical process:
Setting up an appointment
Giving a clear idea on the project
Choosing your bid/estimate option
Accepting the contract
 
Contact us today to schedule a free discovery session.