After a long winter and many months spent trapped indoors, there is nothing that feels quite as good as spending time outside. However, stepping out of your front door just to see that your house siding could use some help can be a bummer. Luckily, our experts can help you replace your siding and keep your home in top shape for the long haul.
Your siding is your home's first barrier of protection against rain, hail, pests, and all of the other elements the Midwest has to offer. Plus, your siding acts as important insulation – especially during the hot summer months to come. Replacing your siding is vital to maintaining home value and health. Our team understands that and can help you get started with just a few simple steps:
Determine Needs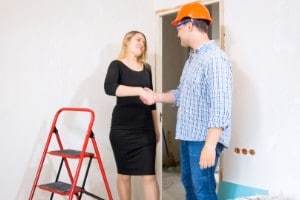 When you call us, we'll help you determine what house siding project is right for your house. Does your home need all of your sidings replaced or just sections here and there? We'll help you make the call, and then take all of the necessary measurements.
Choose Materials
This is the fun part – choosing which siding you want for your home. Whether you want to stick with the same thing you already have (if you aren't replacing all of your sidings, it's probably a good idea to do this), or want to upgrade to composite options, we will help you find the best material for your project.
Install with Ease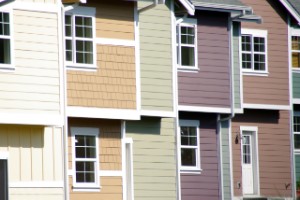 We get that once you set your mind – and budget – on a project, you want it done fast. Our team is committed to doing the best job possible while performing installations as quickly as possible. We never compromise on quality, but we also don't bother to hang around longer than we need to. 
Begin the process of replacing the siding on your Kansas City home now, and you'll be able to enjoy the benefits of a beautiful, healthy home for seasons to come. Give us a call at (913)270-3492 to get started today.