Basements get a bad reputation. In almost every horror movie, something always goes wrong when the main character walks down those stairs and into a dark abyss. In reality, basements hold some of the most underutilized space with the most potential in our homes. The only thing scary about basements is how few of us regularly use them.
Giving your basement new life doesn't have to be complicated. In fact, with just three small steps, you can bring your space from the ranks of a horror movie to the space everyone in the family fights over.
Natural Light
If you want to rid your home of the eerie feeling that darkened basements project – simply add more light! Natural lighting is an easy and affordable way to go about this, not to mention installing windows into areas of your basement will give the illusion of more square footage. Marvin provides quality windows that are sure to give your basement a new life – and light.
Kitchen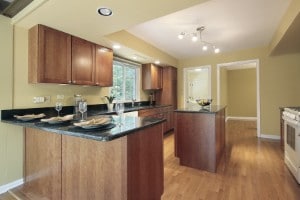 Everyone loves food, so why not add an eating element to your basement? Go all out with marble countertops and a stove, or keep it simple with a sink, microwave, and wine fridge. Chrome or bronze accent pieces around your kitchen, whether they be in appliances or the hardware on cabinets installed, also help to give your basement the touch of elegance that it deserves.
Design
Now that you have lighting and food covered, be sure that you stick with an overall design plan as you expand into the rest of your downstairs living space. Did you utilize chrome in your kitchen or bronze on your windows' hardware? Consider complimenting that with aged wooden benches or a coffee table in the same fashion. Be sure to incorporate your color and texture choices into each piece that you bring into your basement so that the room flows seamlessly, and doesn't end up looking like your grandmother's junk drawer.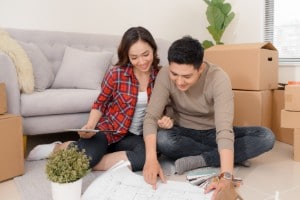 Bringing a new life into your basement does not have to be difficult by any means. Start with small projects like lighting and entertainment to draw interest in the space, and soon enough, your basement will be the most used room in your house. Don't forget that small design elements can go a long way when it comes to pulling the entire floor together – so plan accordingly!
Get started with these adjustments to your home today, and before you know it, your basement will go from horror movie status to suburban chic.