Chances are, if you are a living, breathing human, you eat several times per day. It's even likely that at least one or more of those instances of consumption takes place in or around your home's kitchen. The kitchen is the heart of any home, and with so much time spent in it, there is no question as to whether or not you should invest in cleaning up and improving that tasty room's appearance.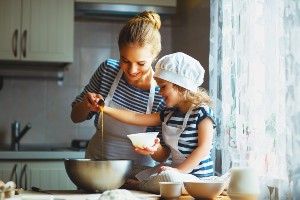 The first step to reinventing your kitchen is to discover your priorities. Do you need any new appliances? Are your cabinets falling apart? Is your significant other in love with a new shade of paint? Have a plan and stick to it. Complete higher priority items on your list toward the beginning of your renovation, and fit the lower-level tasks in somewhere in-between.
As you begin demolition and restoration, keep in mind that you should always complete structural tasks as early on as possible. Meaning, if you are removing cabinets above your stove and adding a set near your microwave, you should get moving on that before you invest in a state of the art refrigerator that you drag into the messy workspace. If you tackle big projects first, the rest of the renovation will be even sweeter.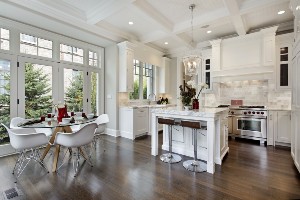 Don't forget the details when you are dreaming up your new kitchen either. The right coat of paint or even a particular set of hardware on your drawers can make or break your culinary creativity. Go for an all-white theme to create crisp lines, or mix and match each family member's favorite colors to give the room a more personal touch. The small finishes often complete the bigger picture and make for lasting memories.
Whether you realize it or not, you spend a lot of time in your kitchen. Clean up your kitchen this summer and renovate it to be the most flavorful room in the house. Whether you are just adding a new coat of paint or replacing each and every cabinet, your hard work will unfold in delicious days to come.