Whether it's for a mere upgrade or to increase the property's overall value, people think about home remodeling at least once in their lives. After all, everybody wants to live in their dream home.
If it's your first time planning a home remodel, though, things can get overwhelming. The idea is there, but it's definitely not easy to pull it off. Homeowners who haven't tried remodeling before even struggle to find their starting point.
We're here to help you out. Here's how you can begin your dream home project.
Start with your own plan.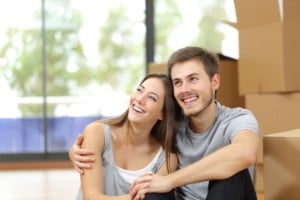 The earliest stage of the remodeling process starts with a plan. As a homeowner, you must know what you want to happen. Do you already have an idea what your dream house looks like?
Think about keeping a few home makeover photos to serve as your inspiration. Also, we know this can be vague, but don't be afraid to make a list and jot down everything that comes to mind. You can look around your house and include the areas that need to be remodeled. It will be better if you have side notes with specific details.
All this will help you remember your ideas so you can organize them accordingly. Later on, you'll realize how important the scope of work is.
Come up with a realistic budget.
Sure, you have a dream home inspiration that you hold onto, but is it going to work with your budget? Above all else, money matters.
Again, this is still the beginning, so you might not be able to come up with a concrete number. Estimates and a budget range are just as helpful. What's important is to give yourself a rough idea of the scope of your project. Once your plan is finalized, you'll be able to set a clear budget, so you know what to expect.
Look for the right home remodeling company.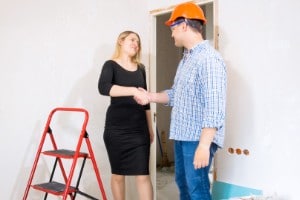 Now that you've done a couple of things on your end, you can move forward in looking for the right home remodeler.
For this part, you just have to take your time. Read authentic reviews, get a few referrals, or do your own research. The good thing is, you can make a shortlist, contact each one of them, and get insights from their free consultations. These companies can give you a quick rundown of how they cater to your needs.
Once you find the right one, you can proceed with the specifics. This part can be overwhelming and exciting at the same time, but know that you're not alone!
Prepare to make adjustments.
Whether you're staying on-site while the project occurs, or you're planning to move out—get ready to adjust.
The former can be quite challenging for first-timers. But, it can be as easy as providing a clean and safe work environment for the home remodeling contractors. Keep your valuables in one accessible place. And if you need to set up a temporary kitchen space or portable bathroom, seek help from the experts.
Starting Your Home Remodeling Project
For some people, making the first step might be the hardest part. If you share the same sentiments, know that you won't remodel your house on your own.
Team up with the right home remodeling company, and you'll see that a successful home makeover awaits you and your family.