No matter how many coats of paint you put on the walls or upscale appliances you add, your home just doesn't feel any different than it did before. You are craving change and fresh living quarters but aren't quite sure how to get that. Never fear – one of the best ways to make your home feel brand new is to simply add a new view.
Don't freak out – this doesn't mean you have to undergo major construction and the headache that comes with tearing down walls and rearranging your life. Opening up your floor plan and changing your home for the better is as simple as creating the illusion of a bigger room with Marvin Windows.
When windows are added to a room, the room instantly becomes bigger and more spacious. Forget the complications of making expensive additions – simply install a new Marvin Window, and your room of choice is sure to feel like it came from a brand new house.
Some of the best windows to use to open up your home and change your view are:
Bay & Bow Windows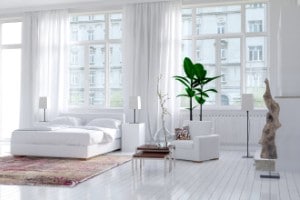 Perfect for entry rooms and dining areas, Bay & Bow Windows expand outside of your home and are made of durable materials that will keep your view like new for years to come. The clean-cut style of the glass will provide a symmetrical picture to your room, and allows for optimum amounts of natural light to come in and illuminate the precious space you utilize inside.
Awning Windows
These hinged windows are ideal for gathering areas where you like to entertain guests. Attached at the base of your frame, these windows flip outwards and quite literally open up your room to the great outdoors. Awning Windows are the perfect option for those who love to open up their home to nature.
Glider Windows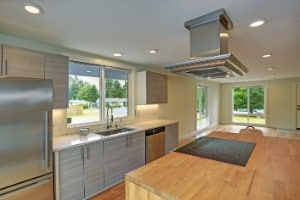 A match made in heaven with your kitchen, Glider Windows are great for spaces that you spend a lot of time in and wish could be opened up more regularly. As a kitchen is often filled with appliances, these easy to open windows allow for instant access to abundant sunshine and the ability to open your senses to new air while cooking away.
Marvin Windows are the perfect addition to any home that is in need of a little more space and a lot more sunshine. Even just adding one window to your home can change the feel of a room completely, and make you feel as though you had an extreme makeover done, all while keeping your wallet happy. Install a Marvin Window today, and change your home's view for the better, forever.