You've been planning a big start of summer get-together at your house for months. The invitations have been sent, the decorations have been purchased, and you have created a killer playlist of only the best songs that the 1980s have to offer. But is your home really as ready as you think it is?
Step away from the karaoke machine for a moment and take inventory of your home's exterior. Nothing quite ruins the mood of a party by having your guests roll up only to find a neglected house in need of a serious remodel. Before you put the final touches on your big bash, consider giving your home the makeover that it deserves with new siding.
One of the biggest cosmetic features of your home is its siding. While it may seem intimidating, finding the right siding for your house from a quality product line, like LP SmartSide, is simple. With all-around easy to install options and affordable prices, the biggest decision you will make when choosing your home's siding is the material that it is made with.
Siding is typically made from three different types of material:
Classic Wood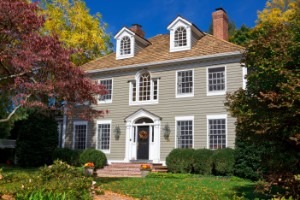 This timeless siding is easy to install, but often requires more maintenance and offers less durability than other options with newer technology.
Engineered Wood
Made from a combination of wood and synthetic materials, this siding has the same look as classic wood but is more friendly to both the environment and your wallet.
Fiber Cement
A fairly new option to the siding market, this cement mixture gives a wooden illusion that is durable and stylish with its ability to hold paint longer than any other material.
While some materials are more durable or maybe more aesthetically pleasing than others, no decision will be a wrong one. The only wrong choice is to not remodel at all.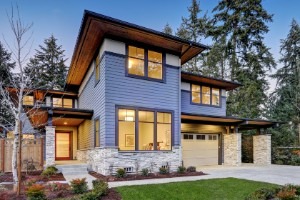 Remodeling your home's siding not only helps increase curb appeal, but it also adds value to your property and protects your home from the elements with a fresh moisture barrier. This increased value and protection will keep you and your family satisfied and ready to show off your beautiful home.
Not to mention, once you figure out what siding materials best suit your home's needs and surrounding climate, you will be able to get creative with styles like a horizontal lap or panel siding, along with different woodgrains and countless color options.
Get started choosing the material of your new siding today, and make your home's refreshed exterior the life of the party for years to come.